The requirement for cleaner and cheaper fuels grows each day, alongside the rapid growth in car production. It has been predicted that by 2020, there will be twice as many vehicles in use than there are today. With the continuous depletion of the finite supply of fossil fuels, companies are starting to look to the future for new and more sustainable ways to power our way of life. Biofuels have become a focus fuel as it has the potential to meet these requirements. Ideally, the right crops would be non-food, as this would prevent a steep rise in food prices.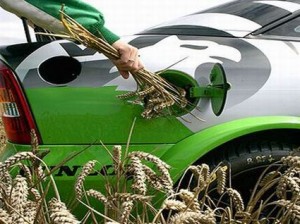 Hoping to lead the pack in the race to develop an innovative way to produce a non-food crop to power cars are oil giants BP. Still trying to repair their tarnished reputation after the BP Oil Spill in April 2010, BP are aiming to improve their status in the 'sustainable and green' world. However their recent move to the arctic (along with the other big oil companies) has caused controversy, as BP came under fire from environmental campaigners for their failure to address the potentially catastrophic consequences it could have to an already delicate ecosystem.
BP have been working hard on creating an invaluable non-food crop that can be broken down into petrol and diesel, and they are claiming that they have found the right mix. If what BP say is true, and they do in fact have the ideal mix to create these crops, then not only will they make a serious amount of money, but we could also be seeing the future of biofuels and car travel, using a sustainable and eco-friendly petrol.