I wonder, if like me, you have been inspired by Ross Poldark, in the BBC1's 70s remake, which has been watched by nearly 7 million viewers, based on Winston Graham's Poldark books from the 1940s and 1950s.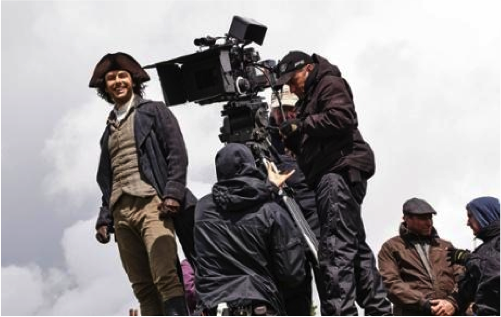 Set in the 18th century, the main character, Ross Poldark, a British Army officer, returns to his home in Cornwall from the American Revolutionary War only to find that his fiancée, Elizabeth, having believed him dead, is about to marry his cousin, Francis Poldark. Ross attempts to restore his own fortunes by reopening one of the family's tin mines. After several years he marries his servant girl, and is gradually reconciled to the loss of Elizabeth's love.
There is plenty to enjoy – at its heart, a story of determination and doing the right thing. Poldark's physique has been much debated, but it's his approach, which we think throws up some great analogies for charities wanting to stay true to their beliefs and be true leaders. And they are;
1. At his core is a powerful belief in philanthropy, which comes through every pore
2. He has a vision – turning his new tin mine into a success- which he relentless pursues
3. He doesn't let short term set backs take him of course, but knows when to call in extra help
4. He knows how to lead people with his vision – of finding tin
5. He understands what it takes to inspire people with words as well as actions
6. He's keenly aware of how to inspire funders
7. He knows how to gain their continued support, and when to give updates on the progress that has been made
8. He's happy to go out on a limb for what he believes in – in work and in love, however out of kilter and out of fashion this might be with his immediate circle
9. He leads by example and is consistent to his word
10. Despite much adoration, he is humble, welcoming and a genuinely consistent all round nice guy.
Can Ross Poldark do no wrong?