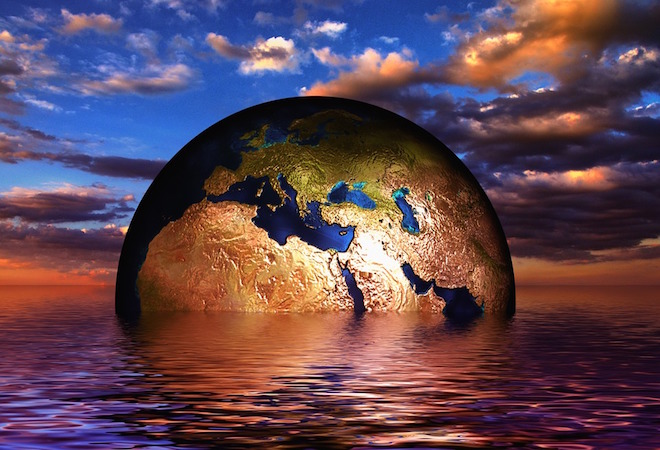 It is comforting to know that although climate change has been pushed to the back pages of the newspapers, sustainability and climate change are still embraced by some and innovation led by others, as we heard at the Climate Week Stakeholder Reception and the Unilever sustainable living debate last week. 
There is desire that the Durban UN climate talks, beginning today (the 17th Conference of the Parties, 'Cop17'), result in our government adopting a clear roadmap.
Interesting themes came from the discussions about what companies could and potentially should be doing with regard to sustainability and climate change at The Climate Week Reception and the Unilever sustainable living debate last week.
The Rt Hon John Gummer said companies should aspire to be forward thinking, linking with the next generation of businesses. They need to commit themselves to real and tangible on-the-ground activity as part of society's response to climate change. As Paul Polman, CEO of Unilever said, companies more in touch with society by definition have a greater chance than their competitors for longer-term success (and survival). Tackling climate change is vital for future markets and emerging economies, increasingly important as Western companies look to South America, Asia and Africa for opportunities as their economies suffer.
Engaging with youths was seen as another way of getting involved, highlighted by Tony Juniper (Special advisor to Prince of Wales Sustainability Unit). When companies use powerful examples of their work, it can reconnect the current 'disconnect' between society and the environment, too often felt by many young people, and spread through communities like wildfire.
He further emphasised the need for forward thinking companies to engage with on the ground people and projects. A line of thinking that was also echoed in the Unilever discussion by Malina Mehra, CEO of Centre for Social Markets, who stressed the importance of creating an inter-generational dialogue when companies craft an approach to sustainability.
Increasingly, companies are looking to external bodies to help them achieve their climate change and sustainability goals.  Companies often look to specialist climate change experts within charities who have the credibility and on the ground projects to make an effective partner.
It may be time to discover how your organisation can do more in the pursuit of an innovation led sustainable business, which should help secure your future.