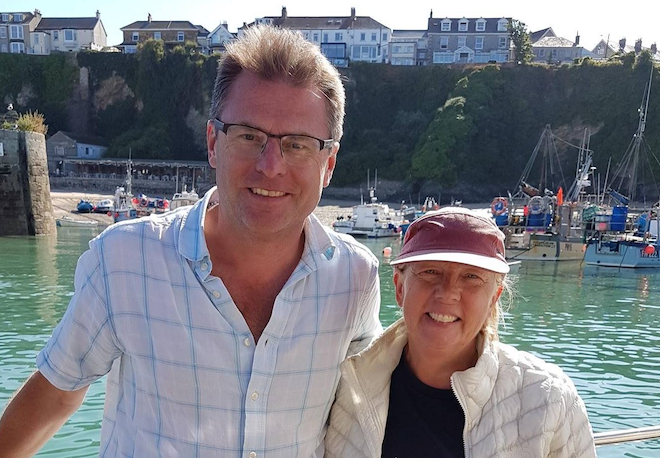 I was recently asked how much had changed over the 10 years I'd been a trustee for the Marine Conservation Society (MCS). And that made me reflect on my time with this amazing, marine-focused charity. What is expected of a trustee of a charitable organisation has definitely increased over time, but this might be commensurate with a new breed of trustee, who is willing to help out in many and varied ways – which is inspiring for all of us.
When The Kid's Company charity collapsed in 2015, there was a sense that the increased scrutiny on trustees would inevitably have a detrimental effect on recruitment to the board. But that is a far cry from our recent recruitment experience for new trustees. We received over 80 CVs, and I am delighted that we have recruited seven new, highly skilled trustees to the MCS board.
Also, I believe there has been a shift towards greater team working, which is paying dividends. Trustees are keen to get to know one other as individuals and to value each other's contribution to the board.
And finally, there has been an increase in the importance of (and dependence on) volunteers on a larger scale, such as mobilising people through our 650 Sea Champions, 12 Ocean Ambassadors, 250 Seasearch divers and over 29,000 individual, local volunteers.
It was wonderful to be asked to join the MCS board in May 2010, after an interview with the then CEO and Vice-Chair. Some years before joining the charity, a colleague of mine on the marine team at WWF explained the purpose of this area of work. The analogy of trying to catch one pheasant in a four-acre forest, with a bulldozer knocking down all the trees, really stuck in my mind – swap the pheasant for a fish and that gives you the extent of the destruction wreaked in marine habitats. I was hooked (excuse the pun). Thank you, Stuart Singleton-White!
I've worked with so many wonderful people and learnt so much about the sea, from the beautiful and amazing Darwin Mounds off the North West Scottish coast to the importance of Red Sea ferns. There have been many organisational changes including two offices, three Chairs (going on four!), two CEOs and three Marketing Directors.
I am proud of all that has been achieved since 2010, with a significant increase in profile, and membership numbers growing from 4,500 to 11,000. Income has likewise increased from £1.7 to nearly £4m per year. Social media followers across Facebook, Twitter and Instagram have risen from 8,000 to just over 200,000. And the number of UK beach cleans has risen from 350 to over 600 a year.
But perhaps more importantly, we really are now the first port of call in these troubling times for government and business. The 'Blue Planet' effect lives on – David Attenborough himself recently said it's hard to believe how quickly the public has understood the disastrous impact of plastic waste on the marine environment. MCS had driven this issue forward for many years single-handedly, but it seems we've now reached a positive tipping point.
With this momentum, there are new challenges and opportunities to work with big brands like Glenmorangie, Ocado, M&S, Sky and Waitrose.
It's been a great honour to serve on the board of MCS. I am so pleased to have been part of their journey as a trustee and really look forward to seeing their future achievements and partnerships.


MCS are now looking for an exceptional person to Chair the organisation and I would highly recommend joining the team – please follow this link if you would like to find out more https://www.mcsuk.org/jobs/Board_Chair