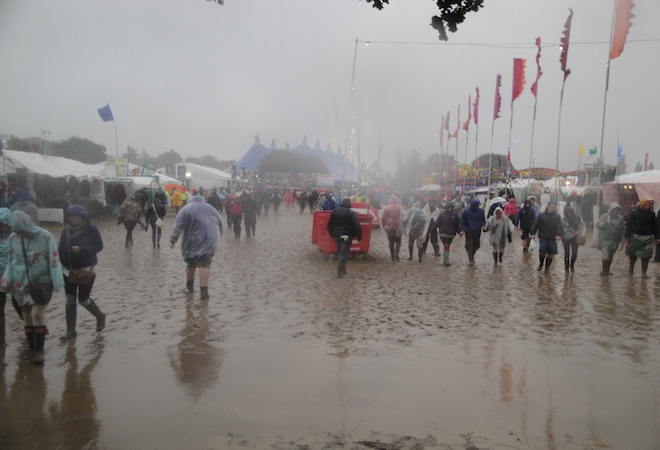 What a truly miserable summer we are having. The persistence and sheer volume of rain that has continued to batter the UK throughout our summer has left us all moaning and groaning, in true British style. However, before we choose to grumble about being unable to go to the beach or go for a walk in the park, we should take a bit of time to identify the real victims of the weather. With the accursed Jet Stream set to soon move north, resulting in better weather, we should start looking at how we can help the victims.
Flood Victims: The rains have led to widespread floods all over the UK, causing serious damage to people's personal and commercial property. The expected bill is set to be around £450 million of flood damage. While the insurance companies have pledged to help the victims, it could be up to a year until they receive these payments. National Flood Forum is a charity set up by flood victims to provide help and information for flood victims, so if you wish to help out the victims of the floods, you can donate to them online.
British Wildlife: The torrid conditions have led to an 'almost apocalyptic summer' for some UK wildlife, according to the National Trust. The most seriously affected are sea and garden birds. The sea birds have been drowning in their burrows, whilst garden birds are unable to find food to feed their young. In order to help the birds, start setting up bird boxes in your gardens, to help provide safe shelter for them, whilst also putting up bird feeders to provide easy access to food. If you are feeling particularly generous, donating to the RSPB would be beneficial. Another species seriously affected are bees:
Bees: It's been a bad year for bees. Over the winter, bee populations fell by 16.2% (according to the British Bee-keepers Association), and now the continuous heavy rain and cold temperatures has led to a further decline. Bees form an essential part of our economy, with bee pollination driving the agricultural industry. This most recent decline has led to an expected decrease in apple harvest of 50%, which directly results in massive profit losses for the UK apple market (which is worth £320m annually according to The Sunday Times). In order to help the bee populations to grow, garden owners should start planting bee friendly plants. Also start buying local honey to support your local beekeepers or become a 'Bee Guardian'.
Business: The weather is having a derogatory effect on multiple UK businesses, below are a few examples:
Tourism – why would anyone choose to visit a country that suffers from torrential rain for their summer holidays? For example, Chinese hurdler Liu Xiang has left the London weather to prepare for the Olympics in a much warmer country – Germany.
Farming – as mentioned above due to the decline in bee populations.
Summer retail sector – ranging from summer clothes, tents to gardening equipment.
So In order to help the farming and retail industry recover, we recommend you start buying locally. Buy UK produced food and clothes, as not only will this help the UK economy, it will also reduce carbon emissions.
So with the weather due to perk up, we wish you all a great summer, but please, take our advice and help out the real victims of the bad weather.