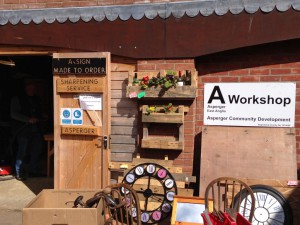 We worked with Asperger East Anglia (AEA) to help create a framework and launch plan for their Computer Building Services. The CEO of Asperger East Anglia was pleased with our work and said;  "we all felt the time you gave us was extremely useful and very enjoyable. The plan gives us an achievable plan of action to work with. I feel we now have a way forward, which we certainly didn't have before. I will start to put the actions into place. Your workshop delivery was personally very inspiring I feel my "Mo-Jo" has returned… it was a real eye opener for me and the workshops last week really helped to put that back on track".
We worked collaboratively with AEA and delivered workshop sessions, helping map 'customer journeys' for the main customers and stakeholders. We also helped the team to define the product, service benefits, messaging and a proposition that resonates with all the important stakeholders.
We produced a marketing strategy and action plan to effectively use marketing to engage with their main stakeholders.