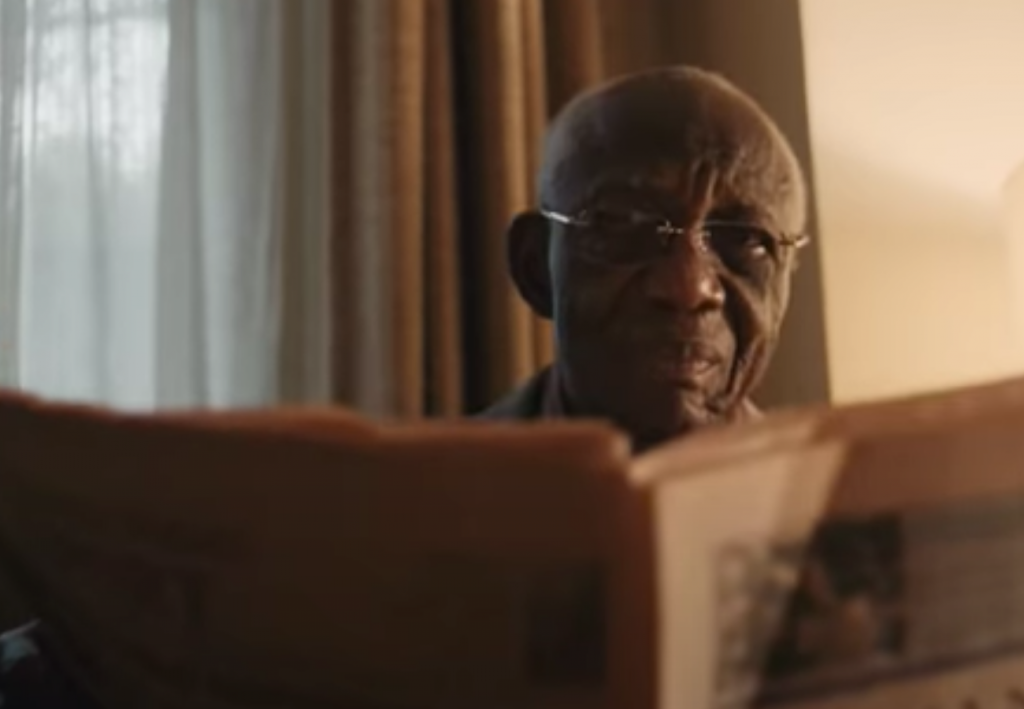 In a crazy year creativity and standout messages for purpose led campaigns have flourished. Here's my pick of some of the great campaigns and partnerships delivering good stories and messages for ageing, diversity, child hunger and emergency support during the pandemic, the environment and accessible design.
1. Age UK and Cadbury
220,000 people go each week without speaking to anyone! Continuing this innovative partnership, Cadbury and Age UK deliver this wonderful celebration of older people by finding out fun stories from their past; 'ask me about travelling the world', 'kissing rock stars', being 'Photographed nude'! Old age should be celebrated, not made to disappear.

2. British Red Cross
Great storytelling about the benefits of British Red Cross during #covid19 – with a tight turnaround and limited materials, it's an impressive film! Created in the very early stages of lockdown. Love the result.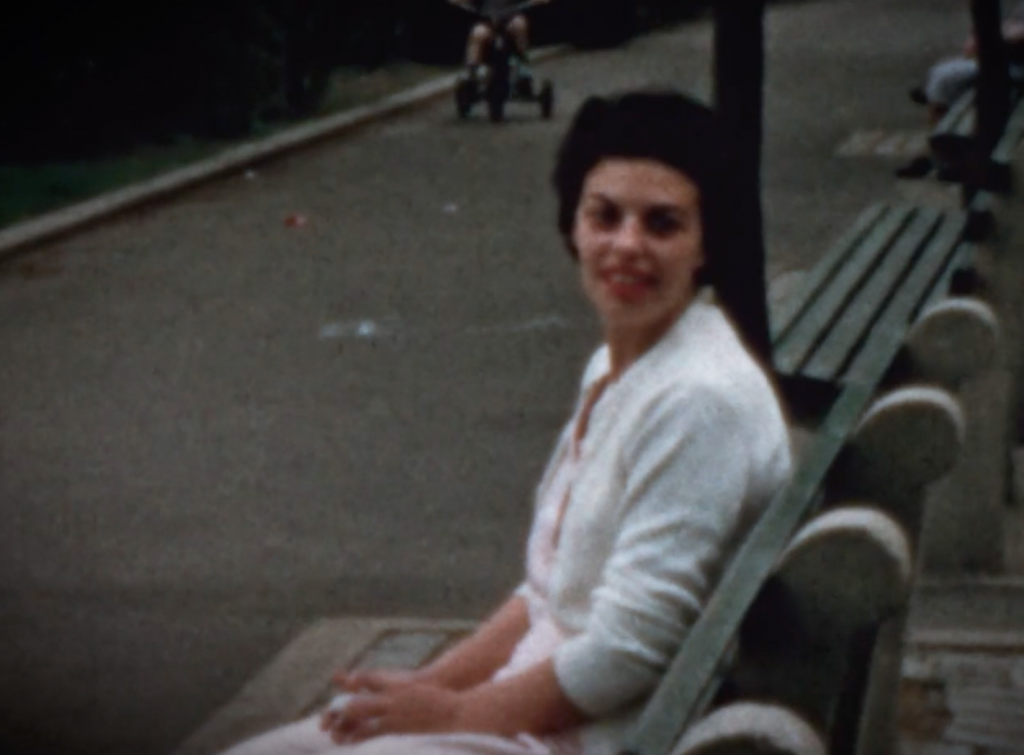 3. You love my culture, but do you love me?
There has been much reflection and soul searching within the communications industry about what's being done to increase diversity with the BLM . Well observed film here from Beats which speaks of cultural appropriation.
4. The Look
Taking off where You Love my Culture started. A brave film – I watched this twice, it's a good start to acknowledge 'the look' but going forward Procter & Gamble have the power to do much more than just tell the story.
5. Heinz and Child Hunger Silence the Rumble
Heinz highlight child hunger in the UK told through an animated girl who has 'The Rumble'

The problem came into the spotlight during the pandemic, with Manchester United footballer Marcus Rashford campaigning to feed hungry kids. The campaign included an "Empty plate" installation on London's South Bank to raise awareness of the scale of child hunger in the UK. The 1,300 square-feet installation made up of 1,800 plates to represent the 1.8 million children at risk of hunger in the morning.

6. WWF's What a Pangolin?
Good marketing strategy to star in your own movie by WWF-UK, a well-cast voice over for this pangolin, who is probably better known by all us now after the pandemic….
7. Greenpeace's 'Rang-tan' sequel there's a monster in my kitchen
Animation is again the thing.. and it's exciting to see Greenpeace's sequel, which this time takes aim at industrial meat production. Nice integration with the previous ad with the animated boy sneaking down stairs with same sort of words; "there's a monster in my kitchen". This is destined for paid social media and in cinemas, localised for each European audience.
8.RNIB "Design for everyone"
RNIB have made an accessible pregnancy test prototype, which would allow women with sight loss to know their result privately. Great innovation can come from many places and the print ads illustrate well the implications of inaccessible design.
https://vimeo.com/469306226


9. Patagonia does Black Friday a good service
A good lesson in the long copy ad and it cut through on social media.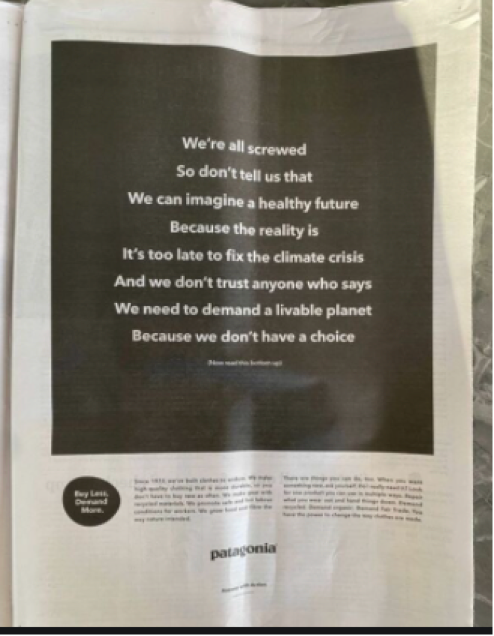 10. Even Snoop is saving the planet
Snoop Dogg's at it again, after Just Eat, he's now saving the planet with SodaStream, one bottle at a time – saving thousands of bottles in the process.

Beautiful and clever storytelling wins the day. Wishing us all a speedy and creative recovery from the Global Pandemic in 2021.
Giles Robertson is a Marketing Society Fellow, Senior Lecturer in Digital Marketing at the University of Bedfordshire Business School and Director of Green Banana Marketing Ltd
@gogreenbanana, Linkedin https://www.linkedin.com/in/gilesrobertson/ or email Giles@greenbananamarketing.com