I was delighted to sponsor the 2017 Community Impact Bucks photo competition Awards, which was a great success.  Congratulations to all the 32 organisations who entered over 140 photos; everyone one of the photos gave us a real sense of the charities' inspiration for making a difference in our community.
The competition chimes with Green Banana Marketing's passion and belief in helping charities and social enterprise tell their story through great marketing.
The judging inspired us and brought us that bit closer to the work of the charities. And many of the wonderful photos quite literally made us laugh (and cry)!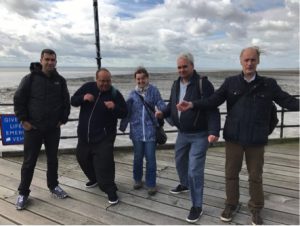 In third place was Buckinghamshire Mind, with their brilliant atmospheric image of a team day out. They look so happy spending a windy day on the pier,  as part of a close group. They won a half day's consultancy with Green Banana Marketing.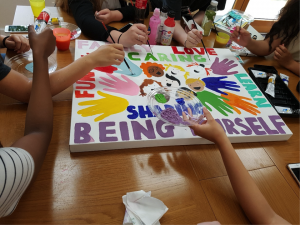 In second place was St Francis' Children's Society winning £150 cash donation to their charity. It's such a vibrant, colourful and engaging photo. Just from their hands you believe the artists are enthused by what they are doing. A really strong message with the words they are painting, which resonates with the work of the charity.
And in first place was Youth Concern, who won an Ipad 4 to be used by their youth workers.
It was a unanimous decision from the judges. This unusual format of Usual Suspects meets Trainspotting, made it a very contemporary photo. We loved the fact that it shows so clearly the personalities of the young people and the signs they are holding shows their gratitude for the charity and what they do.
A big thank you to all who entered and to the team at Community Impact Bucks who made this happen. We look forward to seeing your entries in 2018!