We created a new brand and identity for an African based membership organisation, helping disaster struck communities 
to resume normal life as soon as possible (similar to our Disaster Emergency Committee (DEC), but using local people and NGOs.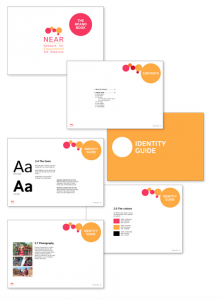 We developed NEAR – the network for empowered aid response working with a network of 30 members, each of whom had a voice at the table, which isn't always easy.
Our brand guidelines demonstrated how the entity should be communicated, across all the touch points, using social media and working with partners, which has been well received.
Some reflections of working with organisation in the global south which it may chime with your own experiences?